Unex to Lows to Business Mechanisation Ltd
Unex Ltd was formed in the late 1930s by Jewish refugees from mainland Europe, and i
n 1939 (11
th
Dec) Unex Ltd was purchased by Mr Thomas Low and the name changed to Low's Calculators Ltd.
Low's Calculators Ltd operated from 15 Holbourn Viaduct, London, and later at 180 Tottenham Court Road, London. Their principle business was the sale and maintenance of mechanical and electro-mechanical adding and calculating machines and also the sale and maintenance of rebuilt and second-hand Burroughs accounting machines.
Low's also had an agency agreement with the German firm 'Continental Wanderer', based in Chemnitz, Saxony, for sale of their new range of sterling adding and multi-register accounting machines. (Low's brochure)
Barclays Bank, London were the main users of the largest model machine – the Class 900. The bank used nine machines for analysing the daily branch transactions.
Low's maintained the bank's machines throughout the war using replacement parts manufactured by themselves. During the period of heaviest bombing of London, the company relocated to a large house on Wimbledon Common where they stayed until after the war.
In 1946, Bill Heselton joins Low's as works manager, and in
1959, the company changed its name to Business Mechanisation Ltd.
At some point in the 1950s, Heselton becomes Managing Director of Low's.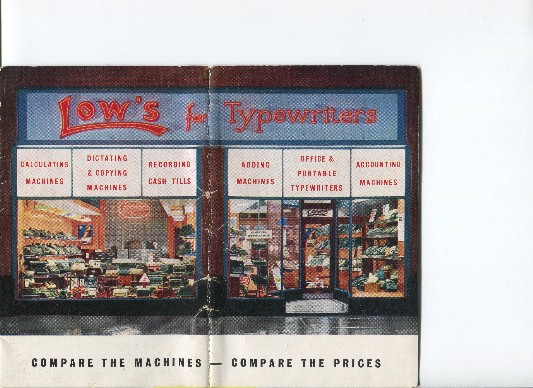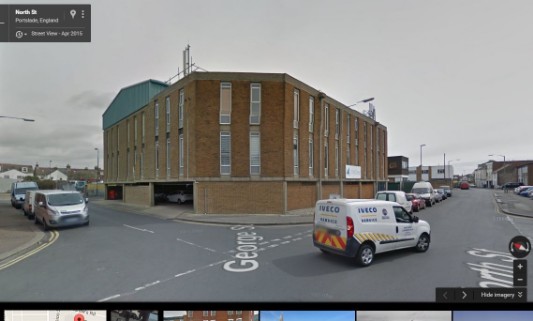 Systemation

Systemation Ltd was formed in 1961 by a small group of six electronics design engineers and was based in Portslade, West Sussex. The engineers has previously been consulting engineers to the aicraft industry. The managing director at formation was Bill Gannon. Systemation's first product, in 1962, was BETSIE an electronic calculating machine designed purely to calculate odds and payouts in off-track betting offices which the McMillan government had legalized in 1960.
At the BETA exhibition at Olympia, London in 1962 Low's showed a new electro-mechanical invoicing machine comprising an Adler electric typewriter and a Walther decimal printing calculator. They had added an electro-mechanical decimal to sterling convertor in the form of a revolving drum. This allowed to production of sterling invoices in a single step without converting between sterling and decimal.
At the same exhibition, Bill Gannon and Gordon Clark from Systemation Ltd saw Low's new machine and explained to Low's they were planning a purely electronic system which would be more reliable and faster. It was agreed that when this new design was complete it would be shown to Bill Heselton and Steve Brady from Low's.
Many months later, the new machine was shown to Low's who quickly realized their electro-mechanical system was obsolete. Low's agreed to take over the marketing of the new electronic calculator, by now known as SADIE – Sterling and Decimal Invoicing Electronically. SADIE was formally launched at the Business Efficient Exhibition in Olympia, London in 1963
In 1965, Low's negotiated the sole selling rights to Systemation's products. This proved mutually beneficial, and in September 1968 the businesses were merged. All of the issued share capital of Systemation Ltd was acquired by Low's.
The company changed its name to Business Computers Ltd. Production remained at the Systemation factory in Portslade, and all sales and management operated from Tottenham Court Road.
In May 1969, an application was made to the London Stock Exchange to form a public limited company, this was granted on June 5
th
1969. 700,000 ordinary 2s shares were offered at 21s each and was over-subscribed by 40%
A new system was designed, based on the existing SADIE system, and was released as SUSIE – Stock Updating and Sales Invoicing Electronically. SUSIE was a drum based system. The UK Ministry of Technology had never regarded the SADIE machine as a computer, but SUSIE with its drum store was regarded as such and allowed buyers to claim a full 20% tax relief against the purchase.
A multi-user system based on SUSIE was launched in 1970 with up to three consoles (each with its own processor) sharing a system larger drum store. New instructions were added to the SUSIE order code to regulate shared access to the drum.
The molecular 18 was launched in late 1972. This original new design from BCL was an 18 bit minicomputer supporting multiple input terminals, line-printers, paper tape punch and reader, an edge-punched card reader and a disk unit with exchangeable disk packs.
In 1974 BCL went into receivership, and was subsequently bought by Computer World Trade Ltd. CWT Ltd also owned Computer Field Maintenance who were providing the bulk of onsite hardware maintenance of the installed SADIE, SUSIE and Molecular systems. The Managing Director of CWT at that time was Derek Royal. CWT was owned by International Aeradio Ltd., part of British Airways.
CWT Ltd changed the company name from Business Computers Ltd to Business Computer (Systems) Ltd.
In early 1976, the international operations of the US company Singer Business Machines was sold to ICL in the UK.
Three senior managers parted company with Singer Business Machines and bought the controlling interest in Business Computer (Systems) Ltd. Michael Munnelly became Managing Director, Eric Gilliland became Sales Director, and Martin Alcock became Technical Director.
In 1981, Business Computers (Systems) Ltd was publically listed and became Business Computers (Systems) Plc.
EDP (Electronic Data Processing)
In 1986 all the assets of BC(S) Plc were acquired by Electronic Data Processing Plc based in Sheffield, UK.